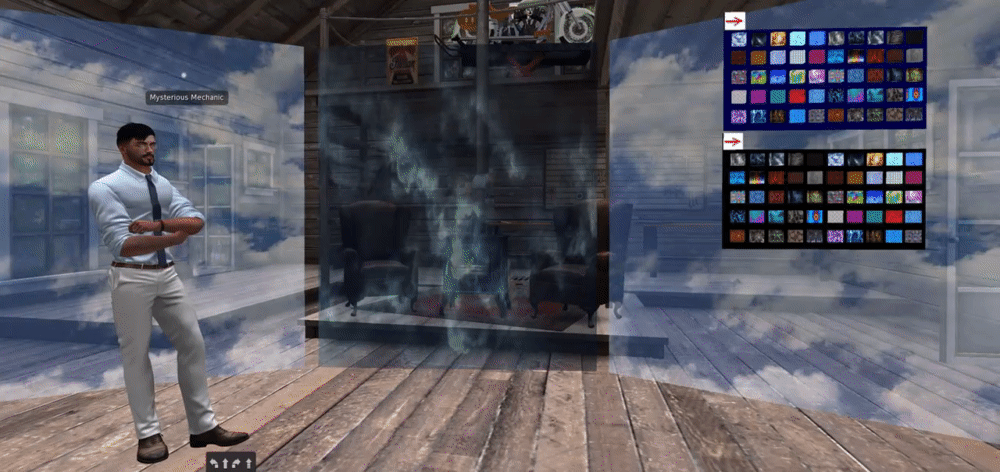 May 16, 2020 – Day 61 of my quarantine
Above capture – taken in my workshop.
I adapted my Sphere technology to create a Portable, Customizable, Remote Controlled Multiple Panel Animated Background for smaller venues and performance spaces. Seen here is the working prototype. The original concept for this came from my theater project.
I hope to be testing it out in a couple places soon.
What's cool about this is that any images can be loaded into the controllers so that themed performances can be achieved. Photos can be still or animated in different ways.
All panels can be re-sized to fit any space, have any degree of transparency, glow, or bump maps for 3 dimensional textures, and have multiple animation path choices too. Some very unique combinations can be achieved.
So, I had another night of blissful building and discovered another beautiful piece of music to share with you from my evening.
Sending you all my Love and Light. Stay Safe. Stay Sane. Stay Smart. Stay Strong out there.
Until next time …